DISTRIBUTED COMPONENT OBJECT MODEL
| | |
| --- | --- |
| | COM OBJECTS |
| | IDentified by unique Class Identifier (CLSID) |
| | Globally Unique Identifiers (GUID) |
| | CoCreate calls RPC UuidCreate generates 128 bit GUID |
DEFINED BY INTERFACES:
SEMANTICALLY RELATED FUNCTIONS
iSPY SPYNAME
SPYDISGUISE
SPYCONTACTS
SPYCOVER
iCOUNTERSPY COUNTERSPYNAME
COUNTERSPYDISGUISE
COUNTERSPYCONTACTS
COUNTERSPYGOVERNMENT
ISPY QueryInterfaces concerning SPYCONTACTS
ICOUNTERSPY QueryInterfaces about SPYCOVER
points to ISPY!!
ICOUNTERSPY Links to ISPY by binary code module - DLL or EXE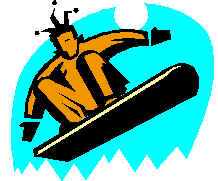 OUT OF PROCESS SERVER:EXE:context switching requires additional resources!
Webpage content copyright by Year 2000 Software Engineering Company,Inc.