[CompanyName] Customer Support -- Tech Note #1
Walk Through for Demo of Year 2000 Bug Catcher:
Demo provides Y2k bug catching, four-digit year,File location.

Applies to: [Upgrade Y2k Demo] Release 2.
Last updated: Wednesday August 19, 1998.

SUMMARY
Single Form Page provides all the functionality of the Upgrade Y2k Demo Bug Catcher, with Current Time, Date, and Modify Date functions, Object Linking to Multimedia and Excel spreadsheets, with Disk, Directory, and File capabilities .
Note: This is an explanation of an important point.

PROCEDURE
This is the one-sentence description of Step One.

After downloading Zip Create directory icons/mail/ within higher level directory of y2k program.

Copy Mailola.ico to subdirectory: mail/.

Directory and File locations are as follows:
C:\y2k\vbdate3.exe\icons\mail\Mailola.ico
     
other possibilities: c:\Program Files\y2k\vbdate2.exe\icons\mail|Mailola.ico
Run y2k from mail subdirectory with automatic detection of the required icon.
This is the one-line description of Step Two.

Try to break up steps into a series of short paragraphs. Another good technique is to show the user "before" and "after" snapshots, using either formatted text paragraphs or screen shots.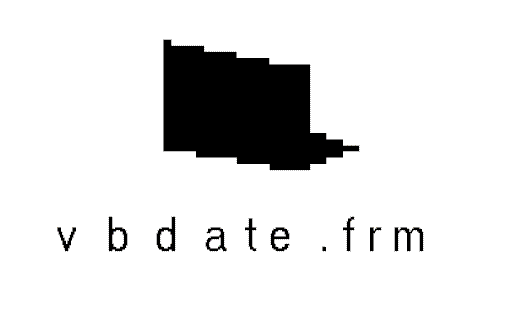 View vbdate.frm after executing vbdate.
This is the one-line description of Step Three.

You have completed the procedure.